MJBT is an Official PBA JUNIOR AFFILIATE Tournament Host for 2023!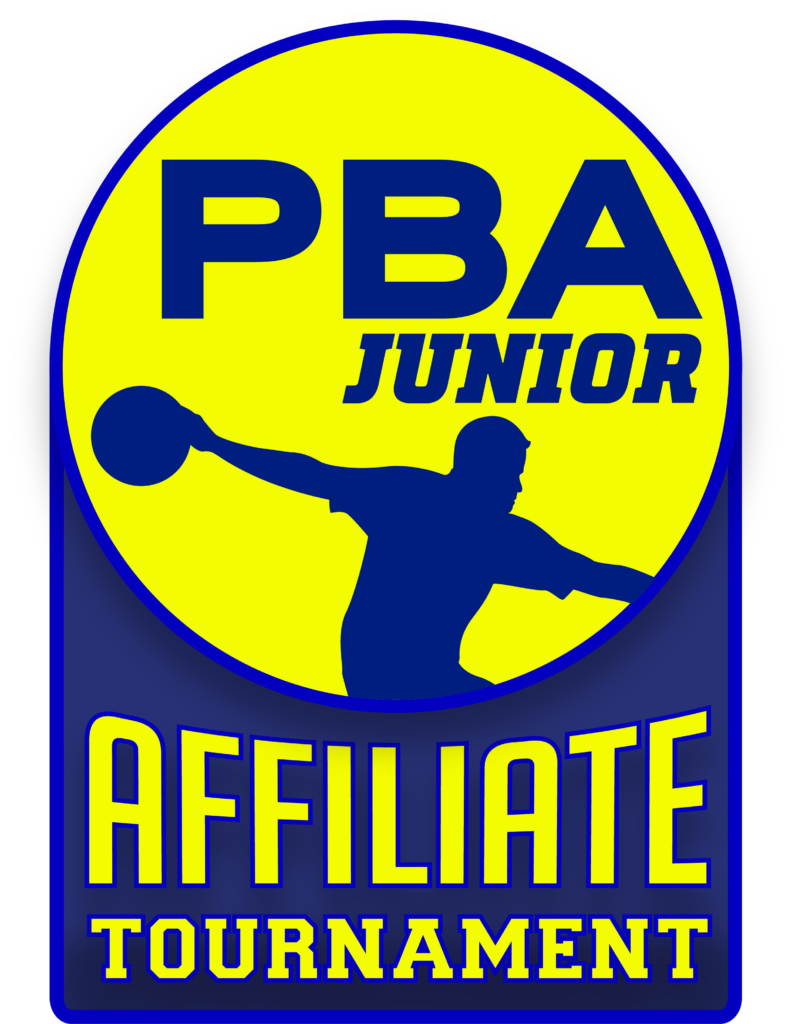 The MJBT headed to Mounds View, MN for our November event at the Mermaid Bowl. There were 61 entries (46 boys and 15 girls) that came to compete on the 43 ft, 2.7 to 1 ratio, and 31.75 mL pattern.
On the girls side, CONGRATULATIONS to Zoe Skinner for going wire-to-wire and winning this month's event!  Zoe would be facing the #2 seeded Kalli Triske in the championship match. The match was close early on as the girls battled the tough lane condition and searching for a consistent ball reaction on the championship pair. It came down to the 9th and 10th, after Kalli struck in the 9th frame, Zoe had a chance to shut out her opponent, however, her first shot in the 10th was a little high, but Zoe made the spare and finished her game with a 9 count on the fill. Kalli stepped up needing to double in the 10th to win but failed to get the first strike, which led Zoe to the 176-153 win.
For the boys, CONGRATULATIONS to Dylan McCauley for also going wire-to-wire and winning his first MJBT event. Dylan would face the #2 seed, Drake Wait, who was also looking for his first title. This was a match of nerves as Dylan struggled early in the match to find a reaction and while it appears Drake was going to come away with the title, his nerves showed up later in the match making some uncommon errant shots. Again, this match came down to the 10th, as Drake didn't strike in the 9th, the momentum had shifted to Dylan, even though Dylan couldn't shut out Drake, he could put all the pressure onto Drake. Dylan struck in the 9th-10th, and 11th to force Drake to go double-8 in the 10th. Drake got the first hit in the 10th, however, he left a 10 pin on his 2nd shot in the 10th, which lead to Dylan taking the title 212-205.
Thank you to Josh Clark & John Foss and the entire staff at Mermaid Bowl for being great hosts for this month. A huge THANK YOU again to all the parents and athletes for continuing to make the MJBT a premier youth scratch event!
---
Membership Renewal Reminder
USBC – Renewed annually through your local bowling league. Membership year from August 1 – July 31 of current season.  Not available for purchase through MJBT
Junior Gold – Renewed annually at cost of $30, also runs August 1 – July 31.  Must be paid prior to/along with the first JG event you participate in each season. Can be purchased through MJBT.
MJBT – Renewed annually at cost of $30, also runs August 1 – July 31. This goes to offset expenses to run our event, website costs, and some going back toward event prize funds.
2023 – 2024  Tournament Results
November 2023 – Mermaid Bowl
CHAMPIONS: Dylan McCauley and Zoe Skinner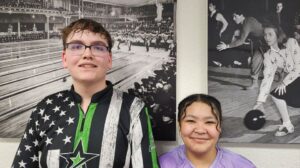 November 2023 Qualifying – Boys
November 2023 Qualifying – Girls
October 2023 – MJBT/CBA Doubles – River City Extreme
CHAMPIONS: Kalli Triske/Hailey Triske and Nathan Eull/Thomas Cleveland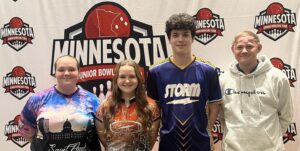 October 2023 Qualifying – Boys
October 2023 Qualifying – Girls
September 2023 – Southway Bowl
CHAMPIONS: Zoe Skinner and Dawson Unrath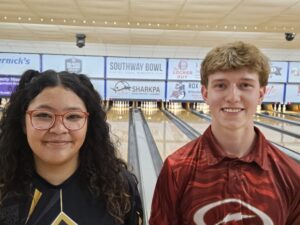 September 2023 Qualifying – Boys
September 2023 Qualifying – Girls
August 2023 – Cedarvale Lanes
CHAMPIONS: Dawson Unrath and Kalli Triske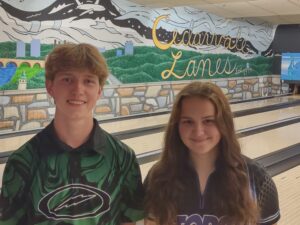 August 2023 Qualifying – Girls