The MJBT headed to Island Xtreme Bowl at Treasure Island Casino in Welch, MN to kickoff 2023 for our January event. We had 56 entries (41 boys & 15 girls) test their skills on the 46 ft, 26.1 mL, and 4.2 to 1 lane pattern. 
On the girls side, CONGRATULATIONS to  Brooke Salzman kicking of 2023 by winning January's event. Brooke was our top seed and would be taking on the #3 seeded, Kalli Triske. Kalli and Brooke battled the entire match and like the boy's match, it would come down to the 10th. Brooke had a chance to shut out Kalli, but failed to do so, which allowed Kalli to double in the 10th to win. Kalli tripped a 4 in the 10th, but left a 4-9 in the 11th. This untimely split set Brooke to the 213-211 win
For the boys, CONGRATULATIONS to Zach Andresen for claiming this month's title. Zach, the #6 seed, was taking on our high qualifier, Noah Clayson, in the title match. This was Noah's first time in the stepladder in a while, and it appeared the nerves were there early in the match. Zach started the title match like he normally does, but Noah wasn't going to go away without a fight. Noah fired strikes from the 5th-12th, forcing Zach to setup in the 10th and get the first strike, which he did and Zach went onto the 235-234 win.
Thank you to Patrick Morgan and the staff at Island Xtreme Bowl
for hosting this month's MJBT event. A very special
thank you to all the parents
that helped out in making sure that our tournament runs as smoothly as possible.
---
Membership Renewal Reminder
USBC – Renewed annually through your local bowling league. Membership year from August 1 – July 31 of current season.  Not available for purchase through MJBT
Junior Gold – Renewed annually at cost of $30, also runs August 1 – July 31.  Must be paid prior to/along with the first JG event you participate in each season. Can be purchased through MJBT.
MJBT – Renewed annually at cost of $25, also runs August 1 – July 31. This goes to offset expenses to run our event, website costs, and some going back toward event prize funds.
2022 – 2023  Tournament Results
January 2023 – Island Xtreme Bowl
CHAMPIONS: Brooke Salzman and Zach Andresen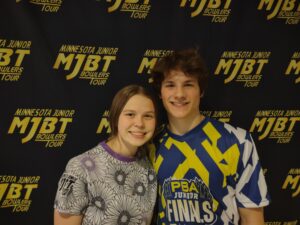 January 2023 Qualifying – Boys
January 2023 Qualifying – Girls
November 2022 – Mermaid Entertainment Center
CHAMPIONS: Brooke Salzman and Zach Andresen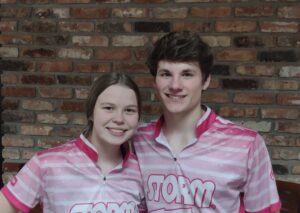 November 2022 Qualifying – Boys
November 2022 Qualifying – Girls
October 2022 – River City Exteme – MJBT CBA Doubles
CHAMPIONS: MacKenzie Krause/Hannah Triske and Dakota France/Jeff Walther
October 2022 Qualifying – Boys
October 2022 Qualifying – Girls
September 2022 – AMF Saxon Lanes
CHAMPIONS: Zach Andresen and Kalli Triske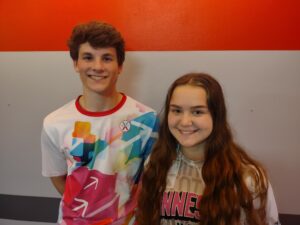 September 2022 Qualifying – Boys
September 2022 Qualifying – Girls
August 2022 – Cedarvale Lanes
CHAMPIONS: Brooke Salzman and Zach Andresen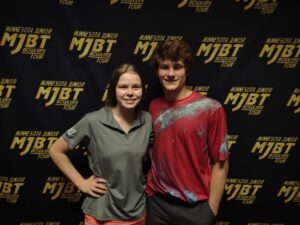 August 2022 Qualifying – Girls